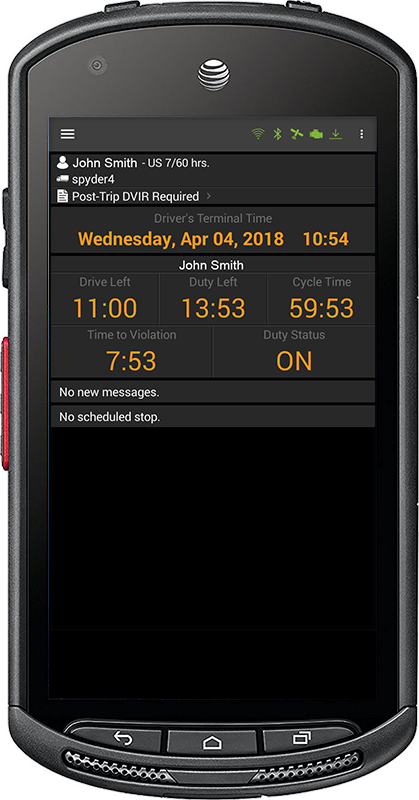 Features:
Manufacturer: Kyocera
RTS Minimum Version 3.50.68.50
RNA Certified
RDC Certified
ELD/AOBRD Certified
Android KitKat 4.4.2
Ruggedized
CPU 1.4 GHz Quad-core
RAM 2 GB
Storage 16 +microSD 32GB
4.5" display (720x1280)
Released:Novemeber 2014
Description:
The Kyocera Duraforce is a ruggedized, fully waterproof Android phone. It can last 30 minutes in 6 feet of water.
For detailed instructions on setting up the device, review the
Device Setup guide
.
Available on: US Cellular