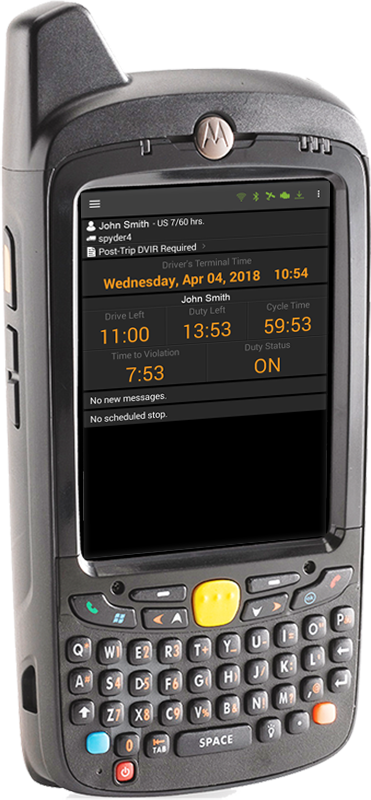 Features:
Manufacturer: Motorola
WIndows Mobile 6.5
Turnpike Certified
AOBRD Certified
Barcode Scanner
Ruggedized
Released September 2010
Description:
The Motorola MC65 Enterprise Digital Assistant gives mobile workers the tools in hand to get the job done right, right now. As one of the toughest and most flexible EDAs on the market.
For detailed instructions on setting up the device, review the
Device Setup guide
.
Available on: AT&T | Sprint | Verizon