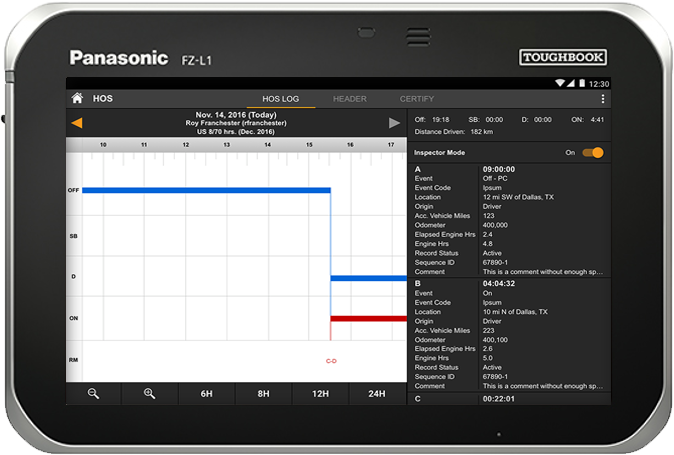 Features:
Manufacturer: Panasonic
Android 8.1
ELD/AOBRD Certified
CPU 1.1 GHz Quad-core
RAM 2 GB
Storage 16 GB
7" display
Rugged
Released: 7/2018
Description:
The Panasonic Toughpad® FZ-L1 is a rugged 7" tablet powered by. Android™ for field-based workforces.
For detailed instructions on setting up the device, review the
Device Setup guide
.
Available on: AT&T | Verizon