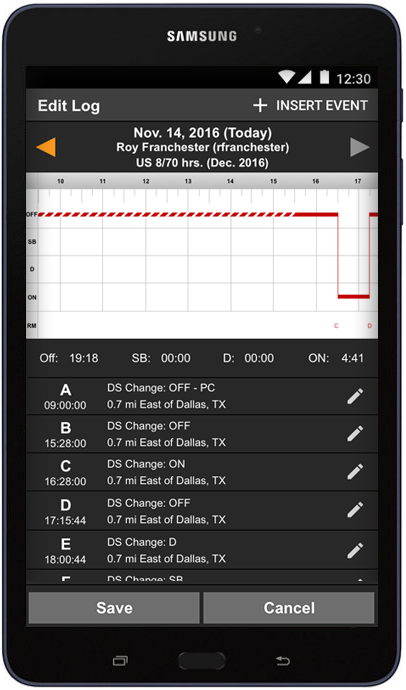 Features:
Manufacturer: Samsung
Android 8.1
ELD/AOBRD Certified
RDC Certified
CPU 1.4GHZ Quad-Core
RAM 2GB
Storage 32GB + MicroSD up to 400GB
Released: October 2018
Description:
The Tab A (8.0") offers optimal screen size thanks to a reduced bezel without the typical logo or home button. The large 500mAh battery provides up to 18 hours of usage time.
*Not Compatible with Critical Event Video
For detailed instructions on setting up the device, review the
Device Setup guide
.
Available on: AT&T | Sprint | Verizon