Samsung Galaxy Tab Active 2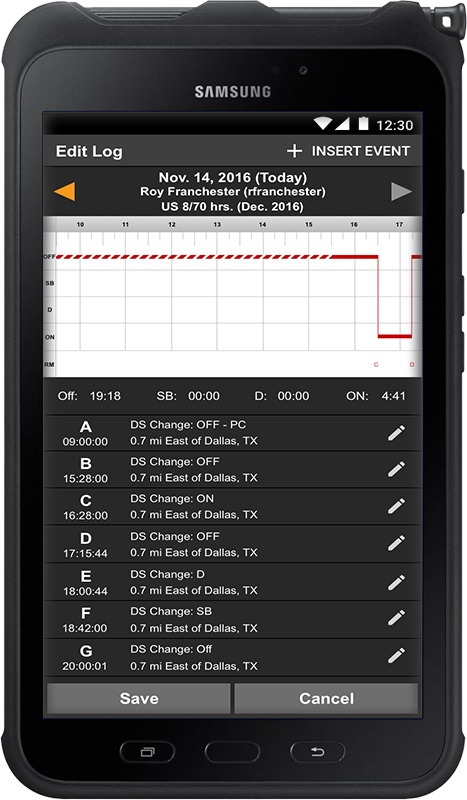 Features:
Manufacturer: Samsung
Android 7.1
ELD/AOBRD Certified
CPU 1.6 GHz Octa-core
RAM 3 GB
Storage 16 GB + microSD 256 GB
8" display (1920x1080)
Released: November 2017
Description:
It can survive drops, shocks and vibrations, extreme temperatures and humidity, and even high altitudes. Your team can take this rugged tablet just about anywhere.
For detailed instructions on setting up the device, review the
Device Setup guide
.
Available on: AT&T | Verizon